Population - 1404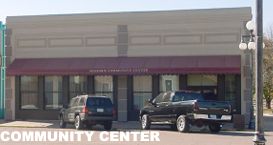 Location - Sanborn is located along Highways 18 and 59, 10 miles east of Highway 60
Trade area - 45 miles to Iowa Great Lakes, 75 miles to Sioux City, 80 miles to Sioux Falls, SD, and 31 miles to Worthington, MN.
Average Winter Temperature - 31.4degrees
Average Summer Temperature - 78.4 degrees
Average Annual Rainfall - 19.8 inches
Average Annual Snowfall - 28.1 inches
Post Office - Conveniently located on Main Street in Sanborn.
Shipping Companies - UPS & Federal Express serve Sanborn with overnight delivery.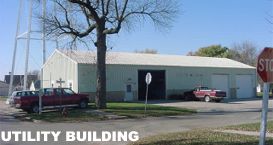 Utilities - Natural Gas, electricity, water, sewer, and garbage are all owned and operated by the City of Sanborn.  The Community Agency (TCA), which is owned by the cities of Sanborn, Hartley, Primghar, and Paullina provide cable and digital cable, high speed internet, and local and long distance telephone service.
Newspapers - The Sanborn Pioneer, the town's weekly publication serves the community with local news and advertising. The N'West Iowa Review, published weekly by Iowa Information Inc. of Sheldon, serves Sanborn and all of O'Brien County as well as Osceola, Lyon and Sioux counties.
Churches - Fellowship may be enjoyed with the people of Sanborn and the surrounding area at eight churches: Christian Reformed, Cornerstone Orthodox Reformed, First Reformed, Grace Evangelical Free, First Presbyterian, St. Andrew's United Methodist, St. Cecilia's Catholic and St. Johns Lutheran.
Camping - Sanborn offers 28 camp sites at Miller Park with complete hookups for cable tv, telephone and internet.
Hospitals - Citizens of Sanborn receive treatment at Sanford Health Center in Sheldon, nine miles west on Highway 18, and at the Baum-Harmon Memorial Hospital in Primghar, seven miles south on Highway 59.
Medical Clinic - The Sanborn Sanford Medical Center is located at 321 Main St.
Railroads - The community is served daily by the IC & E Rail Service (Iowa, Chicago & Eastern Railroad).
Airlines - Commercial flights arrive and depart from airports in Spencer (30 minutes), Sioux City (65 minutes) and Sioux Falls, SD, (95 minutes). Flights are available with United Airlines, Northwest, TWA and their supported carriers.
Truck lines - K&L Trucking and Van Hof Trucking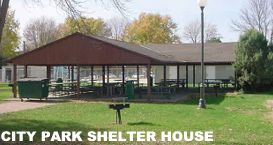 Parks and Playgrounds - Three parks are located in town, providing safe places for children to play and families to swim, camp, picnic or participate in town league sports.
Library - The Sanborn Public Library is located on Main Street.
Government - The city council and mayor govern the community.
Emergencies - Call 911
Police Department - The Sanborn Police department is staffed by two full-time officers.
Fire Department – Seventeen volunteers make up the Sanborn Fire Department.
Ambulance - The Sanborn Ambulance (SAM) consists of 6 members, all volunteers.
Major Employers - Associated Milk Producers Inc., Prairie View, Siouxland Farmers Cooperative and Hartley-Melvin-Sanborn School District are major employers.
City Attorney - DeKoter, Thole & Dawson PLC, Daniel DeKoter Attorney at Law, 315 9th Street, Sibley, Iowa 51249; Phone – 712-754-4601