Bowl Mor

Mike & Penny Haag-Owners
203 Main St.
Sanborn, IA 51248
Phone: 712-930-3322.
Enjoy knocking down the pins and eating with the whole family at the Bowl Mor Lanes & Café, 203 Main St. Bowl Mor Lanes offers a grill and pro shop. Open Tuesdays and Thursdays during the bowling season; which is September - April. For more information, call (712) 930-3322.
Douma Park  
Located two miles west and one-quarter mile south of Sanborn, the area is a county-owned park that offers camping, fishing and swimming.
1002 Sanborn St.
Sanborn, IA 51248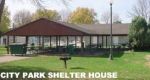 Located at 1002 Sanborn St., Miller Park lies next to Sanborn Golf & Country Club. The 129-acre area offers a variety of recreational opportunities including a shelter house for picnicking. A favorite feature is the 2.3 mile-long asphalt nature trail for walking, jogging, biking or in-line skating.
Recreational Leagues

Adrienne Reitsma -Rec Director
Phone: 712-930-3514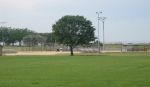 Residents of the Sanborn area enjoy participation in several sports leagues including adult and youth sand volleyball, baseball, softball, adult and youth volleyball, three-on-three basketball and a youth soccer league. Sign-up is available at the Sanborn City Hall, or contact Rhonda Lyman the Citys' Rec Director

Sanborn Aquatic Center

Manager - Robert McCauley
510 Main St.
Sanborn, IA 51248
Phone: 712-930-3749.

The City of Sanborn offers an outdoor Aquatic Center allowing residents and visitors cool waters during the summer. The facility includes a flume water slide, a high diving board, a low diving board, a waterwalk, zero-depth entry, lap lanes, a baby fish slide, a tiki hut and geysers for hours of fun on hot days. The state of the art Aquatic Center employs local residents who are certified lifeguards. The facility is located at 510 Main St. For more information, call (712) 930-3749.

Sanborn City Park

Jeff Kuehl - Park Board President
107 E. Seventh St.
Sanborn, IA 51248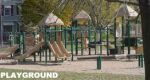 Located at 107 E. Seventh St., the city park features a wide variety of safe and fun playground equipment, which was installed in 1993 as a result of a successful fund raising by the citizens of Sanborn. A picnic shelter area is also available, so the whole family can enjoy good times together.
Sanborn Disc Golf Association

Terry Crisel
901 Sanborn Street
Sanborn, IA 51248

Adjacent to Miller Park, 901 Sanborn Street. 18 hole course open year round. Target Type: Mach 3, Tee Type: Concrete, Course Length: 5097. This is a very well-kept park, mostly flat, with nature trail through one section. 4 tournaments held each year: Spring event May 18th, 2013, Railroad Days the 4th weekend in July, Cammann Memorial the 1st weekend in October and the Icebowl scheduled around the Superbowl.


Sanborn Golf & Country Club


Rae Jean Langley - Manager
901 Sanborn Street
Sanborn, IA 51248
Phone: 712-930-5600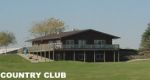 Located on the southwest edge of town, the city-owned facility offers a nine-hole golf course that has been a favorite relaxation spot for area golf enthusiasts for 31 years.
The golf course is open according to weather conditions and provides alternate tee boxes that give golfers nine different starting points the second time around. The fairways and challenging greens always are plush in even the driest weather conditions thanks to continuous irrigation from the treated water of the nearby waste water plant.
Putting greens and a practice sand trap also are available. The clubhouse is from April - October for lunch and supper and features a lounge, a special party room available for reservations, a pro shop with retail golf equipment and a community center in the basement. For information call (712) 930-5600..