Sheril
2861 Pierce Avenue
Sanborn, IA 51248
Phone: 712-729-3300
http://www.gettingsgarden.com/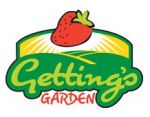 Your adventure starts with us at Getting's Garden. The place to be this summer is the strawberry fields of Getting's Garden, where you and your family can experience picking your own delicious strawberries. If you are on a time crunch or just don't care to pick your own, you can shop at our Strawberry Stand for your choice of pre-picked berries, yummy pies, outstanding jams, tasty vinegar, frozen berries, and specially made strawberry            popsicles
                                               Strawberry Stand 712-729-330
                                               Getting Home 712-729-3300
O'Brien County Information
Kiana Johnson-Executive Director

We are a private, nonprofit organization incorporated for the purpose of promoting economic development in O'Brien County.
We treat your business matters confidentially. If you are looking to start a new business or expand an existing business meet with us to share thoughts and ideas. We will work together to make your business ideas come to life. 
We are a designated Enterprise Zone with benefits available for business development and we have Gap Financing to assist you financially with your project.
For more information please contact:
Kiana L. Johnson, Executive Director
Sanborn Chamber of Commerce
Doug Elgersma-President
Sanborn, IA 51248
"Our mission is to represent and enhance the business, professional and community interests that drive Sanborn's economic and civic well being. This is made possible through the dedication of our members and our community"
Solsma's Punkin Patch
Phone: 712-729-3174
Check their website for seasonal hours!
"In business since 1999!"
Frosted (Cupcakes and other baked goods)
Beth Wolfswinkel
504 Joyce St
Sanborn, IA 51248
https://www.facebook.com/FrostedbyBeth/